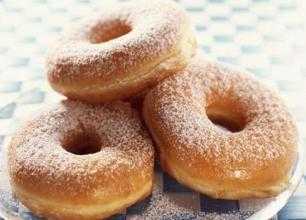 All Offers Presented - Are you Donuts??
$0 + stock
- SOLD SOLD SOLD SOLD
- Near new, latest & greatest Donut King fit-out costing over $320,000
- 16kg Royal Bean coffee sales per week !!
- Prime Sunshine Coast Location with great rent
- Australia's largest specialty Donut & Coffee chain with over 320 stores across the country
- Fantastic training academy & franchise systems, ensuring proven formulas for success

The business presents as new, it has excellent presentation, is bright and colourful, with plenty of display room.

This is the very latest in Donut King fit-outs and features' a new Task til system with computerised LED monitors.

Only one of a handful of stores with a hot box fit out for sales of pies, sausage rolls, pastries etc.

The numerous display monitors feature promotions, menu items, new products etc. There is also a 12m2 storage area at the back of the centre for cool rooms, freezers and additional storage.

In excess of $300,000 was spent setting up the location, less than 2 years ago. Capital Investment required to open a new Donut King location is $295,000 - $340,000, so this opportunity CRAZY.