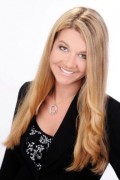 Natalee Nancarrow
Licensed Business Broker (B.Com Bus)

(07) 5477 5000

0400 998 446

Email Natalee

(07) 5477 5000

0400 998 446

Email Natalee
Natalee is a degree qualified professional, with a 20 year career in sales and marketing roles. She completed her Bachelor of Commerce - Business Management and Marketing, in Sydney before making the Sunshine Coast her home in 2000. Natalee has had years of experience developing and implementing award winning sales and marketing campaigns in a variety of different industries. Natalee now runs Bizbrokers with Chris as a consultant

Her vast range of business knowledge extends from a career of marketing, management and sales roles in various industries including; entertainment, retail, mall merchandising, wholesale and distribution, construction and landscaping.

She was the company director of her own successful swimming pool company where she personally generated sales of over $1 million in her first 12 months of business.

Her career experience has enabled her to currently have a very successful career in business sales.

Natalee was a Finalist in the 2012 Sunshine Coast Business Woman of the Year Awards for Professional Business Woman.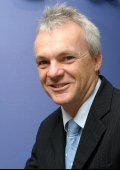 Chris Greenfield
Licensed Business Broker

(07) 5477 5000

0407 793 994

Email Chris

(07) 5477 5000

0407 793 994

Email Chris
Chris has been in the real estate industry for over thirty years, originally working in Western Australia and Darwin before moving to Queensland.

Chris was the first dedicated business broker on the Sunshine Coast, establishing Bizbrokers in 1993. It could be said that Chris was solely responsible for the growth of the "business sales" industry on the Coast, with several successful brokers being trained under his wing.

Chris is now a broker for the business and also consultant to Natalee and staff. Chris is still passionate about business sales and looks forward to assisting Natalee and staff to execute great outcomes for sellers and buyers