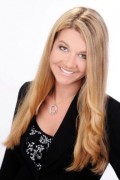 Natalee Nancarrow
Licensed Business Broker (B.Com Bus)

(07) 5477 5000

0400 998 446

Email Natalee

(07) 5477 5000

0400 998 446

Email Natalee
Natalee is a degree qualified professional, with a 27 year career in sales and marketing roles. She completed her Bachelor of Commerce - Business Management and Marketing, in Sydney before making the Sunshine Coast her home in 2000. Natalee has had years of experience developing and implementing award winning sales and marketing campaigns in a variety of different industries. Natalee now runs Bizbrokers with Chris as a consultant

Her vast range of business knowledge extends from a career of marketing, management and sales roles in various industries including; entertainment, retail, mall merchandising, wholesale and distribution, construction and landscaping.

She was the company director of her own successful swimming pool company where she personally generated sales of over $1 million in her first 12 months of business.

Her career experience has enabled her to currently have a very successful career in business sales.

Natalee was a Finalist in the 2012 Sunshine Coast Business Woman of the Year Awards for Professional Business Woman.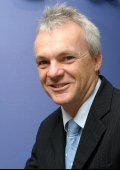 Chris Greenfield
Licensed Business Broker

(07) 5477 5000

0407 793 994

Email Chris

(07) 5477 5000

0407 793 994

Email Chris
Chris has been in the real estate industry for over thirty years, originally working in Western Australia and Darwin before moving to Queensland.

Chris was the first dedicated business broker on the Sunshine Coast, establishing Bizbrokers in 1993. It could be said that Chris was solely responsible for the growth of the "business sales" industry on the Coast, with several successful brokers being trained under his wing.

Chris is now a broker for the business and also consultant to Natalee and staff. Chris is still passionate about business sales and looks forward to assisting Natalee and staff to execute great outcomes for sellers and buyers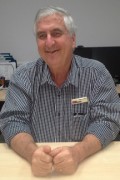 Mike Roberts
Business Broker

(07) 5477 5000

0460 831 760

Email Mike

(07) 5477 5000

0460 831 760

Email Mike
Mike Roberts was born with business in his blood. Coming from a family which boasts generations of successful business owners and operators, it was almost fated that Mike would become a successful businessman. Over a period of more than 20 years Mike established, operated, built and then sold, 27 prosperous businesses.

These ventures ultimately led Mike to discover his real passion: assisting people to buy and sell businesses. After initially starting his business brokerage pursuits in the offices of real estate agents in September 1992, Mike formed his own brokerage in the mid-1990s from which BizBrokers developed, and was in the same premises in Cairns, Far North Queensland for over 16 years.

Whilst based in Cairns, Mike's business strategy meant that his capacity to broker business sales was not limited by geography. By maintaining a consistent presence in local media and on national and international websites, Mike could sell businesses to purchasers from all around the world.

Committed to his business philosophy based around the principles of honesty, service and results, Mike provided real-world advice and feedback to both clients and prospective buyers. For Mike, pairing people with the right business was far more important than making a deal and selling a business which is ultimately not going to be a suitable fit. To this end, Mike is proud of his reputation of being an upstanding and trusted businessman and his dedication to placing clients at the forefront of everything that he does.

Mike is now bringing his experience as Cairns' longest serving specialist business broker with over 600 sales achieved from the Bizbrokers Cairns office to the Bizbrokers Sunshine Coast office and is keen to offer you his knowledge, experience and commitment to exceptional customer service.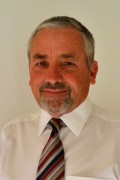 Paul Nicholas
Broker

(07) 5477 5000

0410 699 255

Email Paul

(07) 5477 5000

0410 699 255

Email Paul
Paul was the Principal of a Business Brokerage in Durban South Africa for more than 10 years. He has experience in selling a wide range of businesses and franchises. Having been the owner of a small business, he has a developed a solid understanding of business principles, as well as the analysing and interpretation of financial results. He commenced his career in office equipment. After obtaining his Business Management Diploma, he has worked in senior management roles for Konica Minolta New Zealand and Imagetech Australia. His passion has always been business brokering and has been operating as a Business Broker in Australia since 2012.